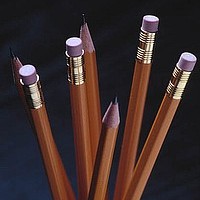 Please note that this site is not a religious church, and the people associated with this site are not affiliated with any church or religious group. The people who work on this website currently do so voluntarily.
This website is dedicated to shedding light on the Bible and looking at it in an alternative and spiritual perspective. This site was created to helping people see the Bible in spiritual way. This process will show that the Bible is written such that it can be interpreted literally and/or spiritually. The two-fold or double meaning method of displaying information is used in the Bible. This website brings to light that the Bible was indeed written to have different meanings. The literal meaning or story line is read plainly, but there is another message to be understood. A very profound message for us to see if we can see beyond the story, by using the story rather than only seeing the story.
The surface scrambled codes in the Bible are stories and letters which are traditionally read and understood mostly literally. However, the literal words in the Bible that are tangible can be used to help us understand something not so tangible. The story is used as an analogy to direct our minds to understand something that can't be seen or heard or touched, and can't be plainly explained otherwise. Our minds can be directed to these indescribable protected truths through these stories and letters, if the mind is open to it.
There are many different religions around the world, and each has their own ideas and belief system. The beauty of this spiritual Bible interpretation is that it doesn't create a new "religion" only a new understanding, however, it may possibly go against some religious belief systems. However, many religions, even the ones outside of the group of religions who reference and use the Bible directly (i.e. Christianity), may see these interpretations as being enlightening and useful to their own faith. That is because the spirit guided manner of Bible reading is the "key" to unlocking what ancient scriptures want to portray.
One reason the Bible may have been written in a hidden fashion was to protect it from destruction. Those that would like to think that they have the truth but don't, might have destroyed the Bible if it had been written plainly.
To understand the hidden truths of the Bible, it must first be seen in the tangible way, but then it should be allowed to transform into the intangible.